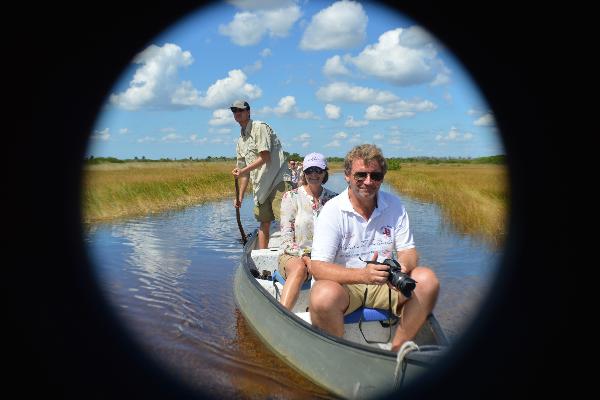 About Everglades Adventure Tours
Our Wildlife Photo Tours offer nature lovers and photographers a chance to leisurely explore the unique flora and fauna of the South Florida' Everglades. We offer tailor-made and fixed-departure private tours to select reigons of the western Everglades. We have designed our photo safari tours to allow ample time for photography and videography and we spend a full 3 hours in the swamp at areas where the best wildlife sighting opportunities are likely to occur.
Our tours run at an easy pace, necessary for good wildlife sightings, unlike hopping around from place to place in an air boat or buggy. Our experience with multiple film, videography and documentary crews has taught us that wildlife photography requires time and patience.
The western Everglades is home to over 300 species of birds throughout the year and most of the Everglades 1.5 million acres are flooded, which leaves the majority of it's wilderness out of reach for the average birder or photographer.Using local knowledge and one of the oldest methods of transportation in the region Everglades Adventure Tours can safely take you and your equipment to areas know by few and unseen by most visitors.