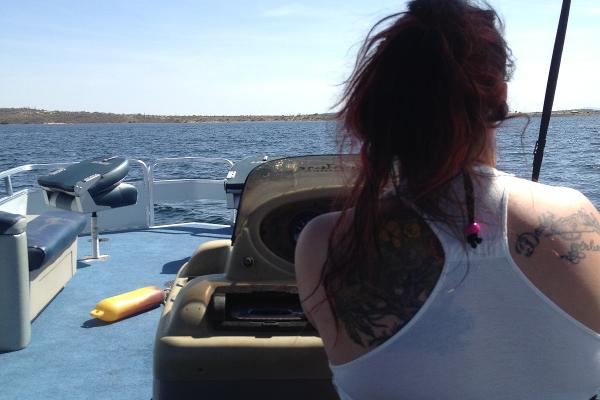 About Adrenaline Now!
You just have to show up and have fun. We will take care of the hassle. It can hold 14 people and it is a blast to have a great weekend.

The price above also includes a Captain if availiblewant and we will take care of everything you want so you and your group can focus on fun.

If you want the entire "experience," we can provide food and drinks at cost only and give your party what it needs.

Canopy Top
Fish finder
AM/FM CD stereo
Coolers and chairs provided too.