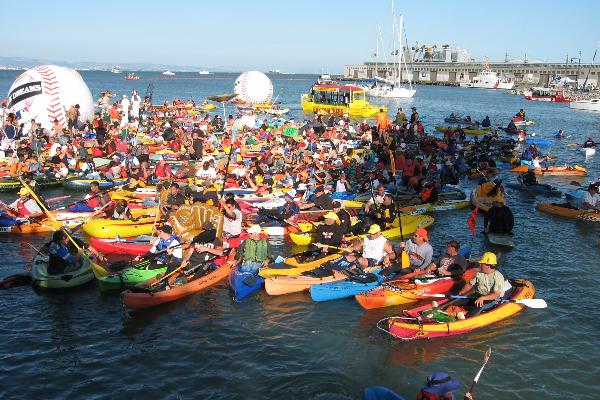 About City Kayak
Paddle to McCovey Cove, home of The San Francisco Giant's Splash Hit.

The preset price is good until the end of the game or 5pm (whichever comes first).

You will get a recreational touring kayak (dry and comfortable seat with cockpit), rather than open top kayak. You can indicate single or double/tandem kayak preference in the comment box.

The price is based on each person. You can choose a single or double kayak, but each person needs to purchase an experience.

Age 1 through 14 need to be with an adult on a tandem kayak.

Bring a waterproof radio (KNBR AM 680hz), hat, and layers of clothing. The radio will have to use C or D cell batteries to be loud enough in the noisy cove.

No alcohol is allowed- California DUI Law applies on the water. No paper bags please- bring your drinks and snacks in a reusable bag. No glass bottles- only cans/plastic containers are allowed.

We need to inspect large bags and coolers for security and safety.