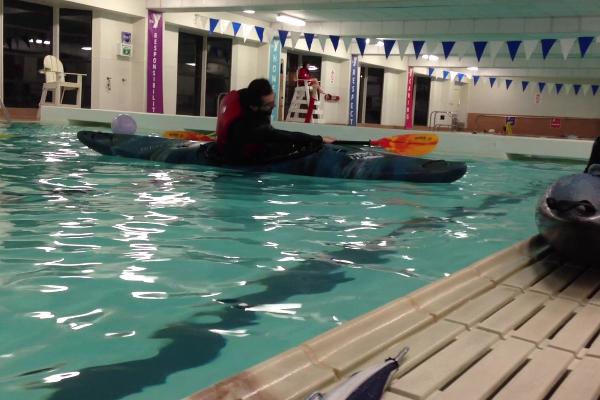 About City Kayak
A good Eskimo roll enhances your kayaking safety. You can also venture out to exciting and fun conditions like chops, surf, and whitewater.

This session is done at the aquatic pool in YMCA Embarcadero. We will go over the elements of a successful eskimo roll and practice them with instructors.

We use the first roll class to complete a roll technique. A follow up session is beneficial to secure the roll, so you have dependable rolls on both sides and multiple roll techniques.

Our kayaks for this roll sessions may not fit if you are over 5'8" 180lbs or under 5'1" 100lbs.

Online booking for this class closes 7 days before, sometimes full. We can NOT accept walk-ins for this event.