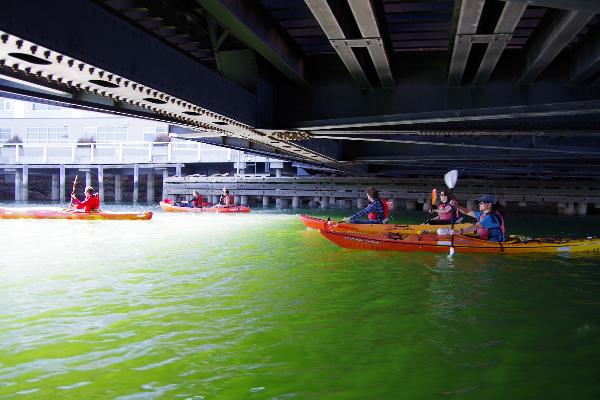 About City Kayak
This trip explores scenic route of San Francisco waterfront.

REQUIREMENT
Previous kayaking experience within 3 years is required. Recommended weight range is between 90lbs to 200lbs.

We will go through a briefing about the area. After some practice maneuvering a kayak, we will paddle to Mission Creek and McCovey Cove, if possible San Francisco bay at twilight.

You get an easy to use and extra stable kayak. Double and single kayaks are available. Single kayaks are recommended for experienced paddlers only.

The weather in San Francisco can be warm during the day but cool down quickly after sunset. Bring a warm hat, wind jacket, and thin fleece sweater to wear if needed. We will provide a paddling jacket and paddle mittens.

Online booking closes early, sometimes days ahead. Most trips require a reservation ahead of time.