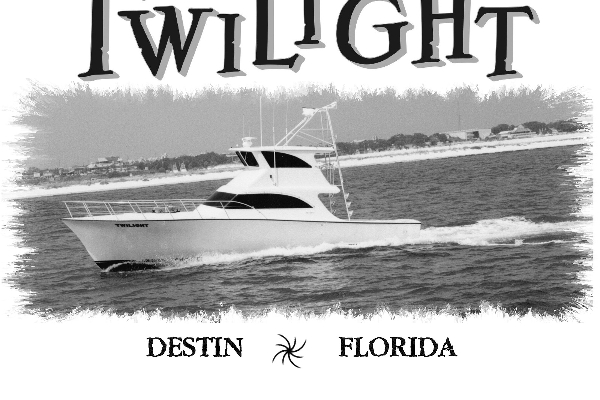 About Charter Boat Twilight, Inc.
The Charter Boat Twilight has been providing fishing experiences for over 20 years. The boat is owned and operated by Captain Robert Hill who started fishing the Gulf as a teenager which has culminated into a successful career as one of the top Captains in the Destin Fleet of Charter Fishing Boats.

The Twilight is a 55 ft fiberglass custom fishing craft providing all the amenities of a fully equipped fishing yacht. One of the significant differences of the Twilight and other charter boats is the 18 ft beam which provides over 300 sq ft. of fishing space. Because of this capability the Twilight is the only charter boat in the Destin Fishing fleet approved to carry a private party of up to 18 fishermen.

As we all know fishing in the Gulf changes from season to season. Captain Robert's 25 years of experience will assure your fishing experience is rewarding and memorable regardless what season you decide to enjoy a day on the water fishing. The charter boat and crew are equipped to help you catch your dream fish, may it be a large Marlin, Tuna or Swordfish, or just a day of bottom fishing for Grouper, Snapper, or Amberjacks.

Come fish with us on the Charter Fishing Boat Twilight on your next vacation to Destin Florida and take home memories that will last a lifetime!