The Hardy Cabin
Houghton Lake, Michigan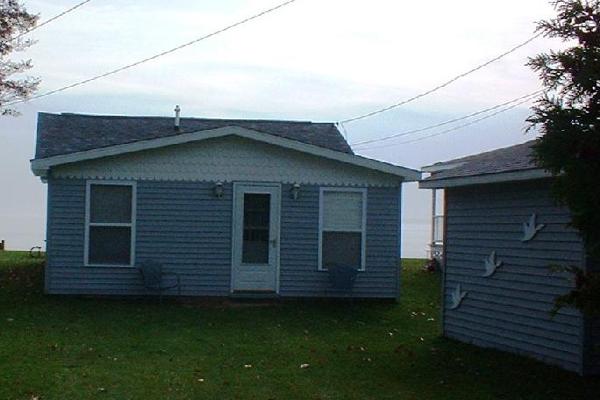 Street View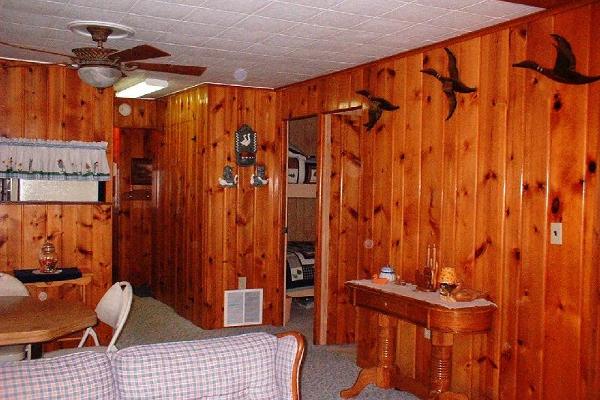 Gathering Area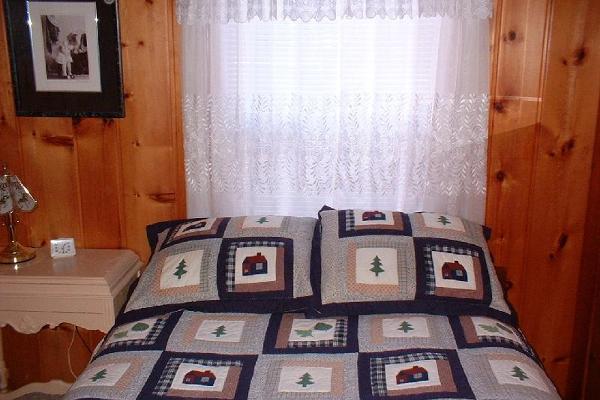 Master Bedroom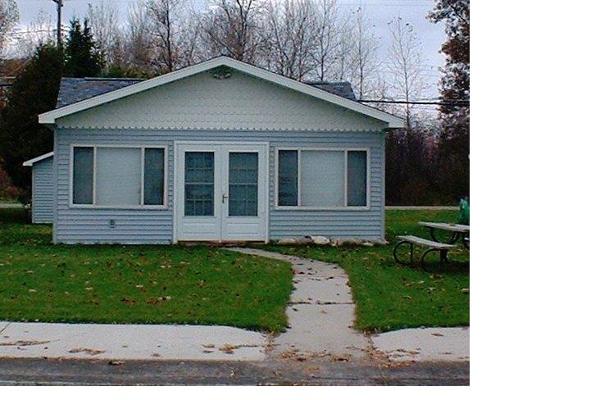 Lake View
Rates are no more than $1000 per week. You'll receive a bill through paypal upon confirmation of reservation.
---
Furnished, 3 bedroom lake house on the beautiful North Shore. Four double beds and lots of room for kids! Amenities include: Fire pit, dock, sea wall, great swimming on sandy bottom waterfront. Rent our pontoon boat or moor your own.
---
The Hardy Cabin Attractions
from the: The Houghton Lake Chamber Of Commerce
Houghton Lake is Michigan's largest inland lake. It has 22,044 acres of sandy bottom water, 8 miles long and 4 miles wide. Average depth 8'5" with its deepest spots approximately 20' that produces a great fishery of Walleye, Rock Bass, Yellow Perch, Bluegill, Pumpkinseed, Black Crappie & Northern Pike.

Located in the middle of Michigan's Lower Peninsula. Easily accessible by Michigan's two main north-south highways: I-75 Exit 227 to the east and US-27 Exit M-55 to the west. By aircraft the Roscommon County Airport is one of the best-equipped small airports in Northern Lower Michigan. It accommodates night arrivals with a beacon light, lighted runway and Omni-station.

The population of Houghton Lake community is approximately 11,000 full time residents. During the summer vacation peak Memorial Day thru Labor Day, totals could rise closer to 30,000. During our annual TIP-UP TOWN U.S.A.® winter family festival the 3rd & 4th weekends of January, totals boost nearer to 40,000/50,000 per weekend.

Houghton Lake's numerous retail stores, restaurants, lodging and other businesses are conveniently located and most are open year round for your shopping and vacation needs. Choose from one of our great variety of lodging accommodations from cozy cottages, public & private campsites, modern and lovely motels, lakeside inns to comfy bed & breakfasts. During our peak periods of January, June, July and August obtaining advance lodging reservations is highly recommended.

Houghton Lake is both a great place to visit as well as to live, with an excellent public school system, grades 1-12 and several private schools with grades 1-8. Kirtland Community College is located near Roscommon, approximately 20 miles from Houghton Lake.

Situated in Roscommon County, the Houghton Lake community is comprised of four local (4) townships: Denton, Roscommon, Lake, and Markey, with the county seat located in Roscommon approximately 20 miles from Houghton Lake.

Houghton Lake is truly Michigan's vacation wonderland with fishing and boating, numerous golf courses, historical attractions, natural heritage sites and virtual fantasy of snowmobile and off road vehicle trails.

In the past, the traditional vacation time has been summer months. Snowmobiling, ice fishing and cross country skiing have opened up the winter months to many outdoor enthusiasts.

Winter brings the exciting TIP-UP TOWN U.S.A.® winter family festival the 3rd & 4th weekends of January with games for the entire family, fishing contests, Grand Prize Drawings, and much more.

Hunting and fall colors have made Fall one of the increasing vacation times. Spring is noted for its beauty in blossom and the beginning of the open water fishing season. Mushroom hunting is always a popular Spring activity.

But the Summer months still dominate the vacation periods. Boating, swimming, fishing, camping, hiking, canoeing and golfing are just some of the rewards of a summer vacation here. Lakeshore sunrises and sunsets are a beauty to treasure for a lifetime.

A relaxing visit to Houghton Lake and enjoying all that it has to offer is always an excellent vacation any time of the year and a perfect choice in relocating.

We encourage visitors to relax in our community, use caution and enjoying the lake and surrounding state land, respect private rights and continue to make Houghton Lake area a place to which you will want to return year after year.




---
Please no smoking and no pets.

Reservation & Cancellation Policies:
$50/$100/$150 daily
$600/$800/$1000 weekly
50% Deposit required for reservation.
Full payment required 30 days prior to arrival. Security deposit of $250 may be required before arrival. After inspection, deposit will be returned within 14 days of departure.

Cancellations 30 days prior to arrival are refundable less $20.00; if less than 30 days, refund will be subject upon re-rental of cabin.
Prices and policies are subject to change. rev. 10/2006

---