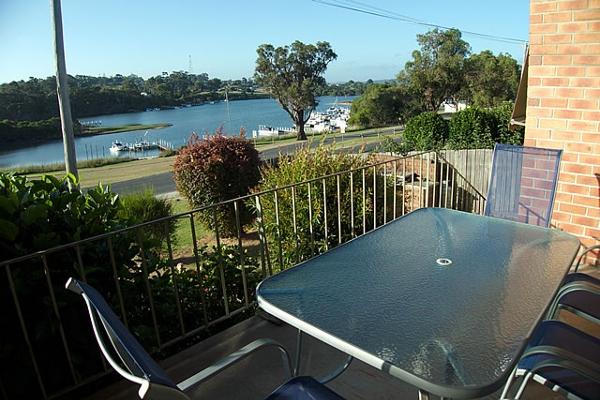 About Bruces Waterside Units
6 Fairhaven Drive, Mallacoota, Vic, Australia/2 Buckland Drive, Mallacoota, Vic, Australia - two nights minimum

Amenities: Two bedrooms, Laundry, Lounge-Kitchenette, Microwave, Electric stove with oven, Showers, Barbeque, Plenty of car and boat Parking, Beautiful water view,

Overlooking lake 200 metres from your shared jetty, One block from bakery, bait and tackle, cafes and hotel. 7 mins stroll to surf, hotel and shops. Sit and watch the view and have a barbeque.

What Beds are there?
Each unit offer one queen, two singles and a trundle bed.

Air conditioning/Heating?
Units have reverse-cycle split system air conditioning & heating.

What about bathroom facilities?
All units have showers. Unit 1 is wheel-chair friendly.

How secure is the yard?
Our Units are not fenced in, if you're looking for a more secure place for your pets or kids, choose our Fisherman's Cottage or Captain 's Cabin.