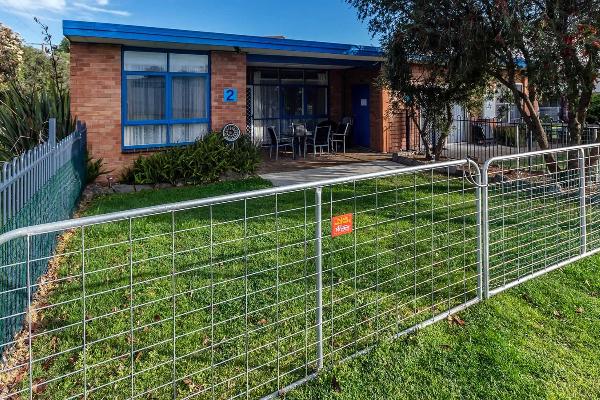 About Bruces Waterside Units
Unit 2 - Two bedroom, including s/c kitchen bathroom and toilet - two nights minimum

Address: 1 Dorron Avenue, Mallacoota, Vic

Amenities: Two bedroom brick units, Very Wheelchair friendly, Animal friendly, Comfy Couch, Latest Digital TV, One step. half a block from the hotel, one block from the bakery and wharf, five mins walk to beach. Jetty to moor your boat one block away, and plentiful boat and trailer parking areas.

With latest digital TV displays.



With latest digital TV displays. Unit 1 is wheelchair friendly.

What Beds are there?
Each unit offer one queen, two singles and a trundle bed.

Air conditioning/heating?
Units have reverse-cycle split system air conditioning & heating

What about bathroom facilities?
All units have showers. Unit 1 is wheel-chair friendly.

How secure is the yard?
Units are not fenced in. If you're looking for a more secure place for your pets or kids, choose our Fisherman's Cottage.