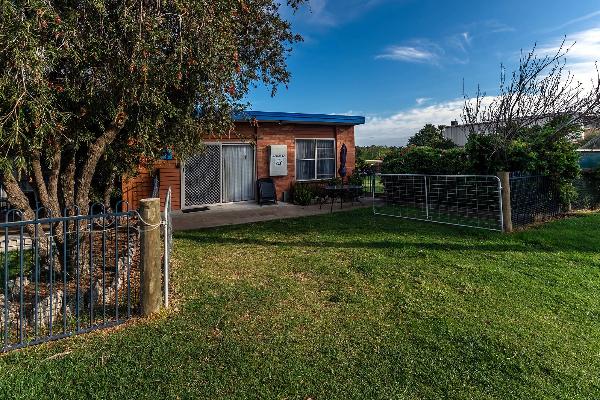 About Bruces Waterside Units
Address: 1 Dorron Avenue, Mallacoota, Vic - Two bedroom, wheel chair friendly including bathroom and toilet - two nights minimum

Amenities: Two bedroom brick units, Very Wheelchair friendly, Animal friendly, Comfy Couch, Latest Digital TV, No steps. Plentiful boat parking and a jetty space to moor your boat one block away.

With latest digital TV displays. Unit 1 is wheelchair friendly.

What Beds are there?
Each unit offers one queen, two singles and a trundle bed.

Air conditioning/heating?
Units have reverse-cycle split system air conditioning & heating

What about bathroom facilities?
All units have showers. Unit 1 is wheel-chair friendly.

How secure is the yard?
Units are not fenced in. If you' are looking for a more secure place for your pets or kids, choose our Fisherman's Cottage or Captains 's Cabin.