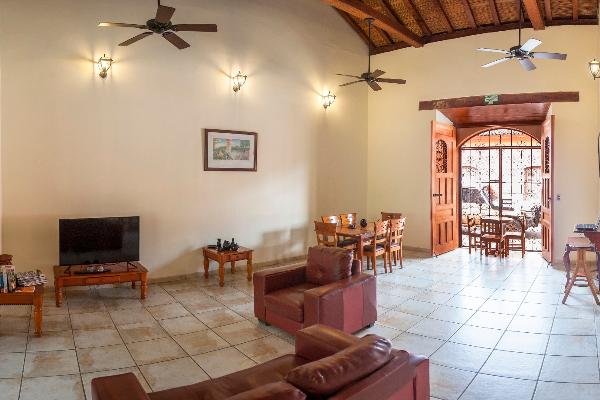 About Hotel El Almirante
El Almirante is located in the beautiful colonial resort town of Granada , best known as the great Sultana. The Hotel was refurbished keeping its original colonial architecture , creating a picturesque and warm atmosphere for our guest.

We have twenty rooms , each room equipped with air conditioning, hot water, mini bar and LCD TV , Wifi in all the Hotel. Restaurant service, Swimming pool, variety of cocktails and drinks and our specialty BBQ every Saturday.

The city of Granada is one of the biggest tourist attractions in Nicaragua, and one of the most visited by foreign tourists today. The colonial architecture of its old center, museums, galleries, hotels, restaurants, bars and cosmopolitan atmosphere make it a destination in itself.