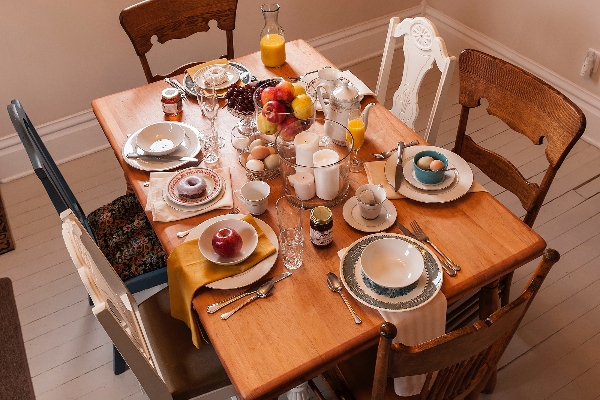 About Bella Fattoria Cottage
Our home is a charming old farmhouse in rural Berlin Center, Ohio, which dates back to 1899. The farm, with fifty two acres, was purchased by Dan and Marianne Mastropiétro in 2003. They later built Mastropiétro Winery and sold the farmhouse which is now Bella Fattoria Cottage.
The views of the vineyards and the winery from the house and backyard deck are breathtaking, making it the perfect place for a romantic getaway. Come celebrate an anniversary, birthday, or special occasion, alone or with a group of friends or family. You can relax and enjoy the live music and outdoor festivities that are scheduled at the winery throughout the warmer months. In the winter months, unwind inside by the fireplace or enjoy the outdoor hot tub. For a more peaceful experience, stay with us Monday-Wednesday when the winery is closed and you can bring your own picnic lunch to the winery and sit on the patio or the lawn by the pond. Enjoy the beautiful sunsets, clear starlit skies, and complete peace and tranquility of the country setting.