Beautiful Bouncers
Columbia, South Carolina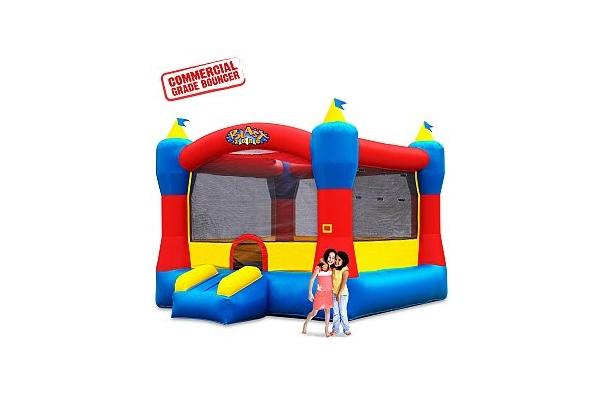 Magic Castle 13x13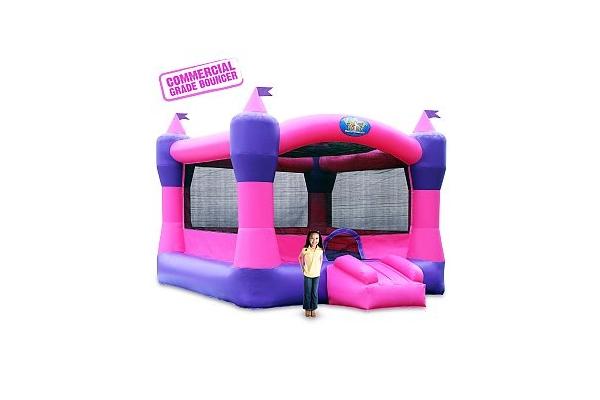 Princess Castle 13x13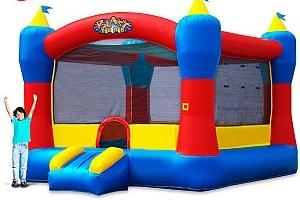 This Magic Castle is Perfect Birthday Bouncer for your little Hero, at an unbeatable price! This Commercial Grade bouncer is a popular selection for birthday parties, church events, rec. centers and more.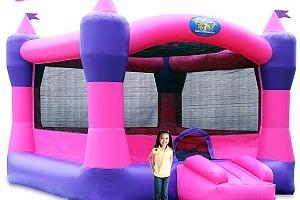 This Princess Castle is a Perfect Birthday Bouncer for all the little Princesses in the world, at an unbeatable value! This Comercial Grade Bouncer is a most popular size for birthday parties, church events, rec.
---
Each renter will be given clear verbal and written instructions upon delivery.

1. Each inflatable must be supervised at all time!

2. While the unit is in operation, the adult supervisor must watch the users at all times. User should not climb on the nets or outside of inflatable. Rough play, flips or any dangerous activity is not tolerated by Beautiful Bouncers.

3. The unit must not be operated if winds exceed 20 mph or during any type of rain or snow storms.

4.Each Inflatable has a recommended age & weight limit. Your delivery person will advise you of this.

5. Users should be sorted by size and only users of the same size should be allowed in the unit at the same time.

6. Users must remove loose or sharp objects including glasses and jewelry and pockets should also be emptied.

7. No food, drink, gum, candy, or silly string shall be permitted in the units.

8. Anyone who does not obey the rules after being warned should be asked to exit the unit

Safety Factor

Beautiful Bouncers has invested in the safest, most durable, and highest quality units available on the marketplace today. All our Inflatable's meet and exceed all standards for ASTM (American Standards for Testing and Materials) and are certified Flame Resistant / Flame Retardant / Non-Flammable by the NFPA (National Fire Protection Association).

Our units have been especially designed for children's safety. All four sides of our units are enclosed therefore ensuring children don't accidentally fly out of them. Also the units have an exclusive safety feature which keeps bounces inflated up to 60 seconds in the event of a power failure. Much care and thought has been compiled in order to guarantee the best of fun for our children while maintaining maximum safety.
Beautiful Bouncers is family owned and operated and we understand how important our children are to us. We are proud of our attention to detail and quality fun that we can bring to your family. Thank you for choosing Beautiful Bouncers.

Emergency Procedures

The following are a few examples of emergencies and how they can be handled. Please use common sense when an emergency arises as these are only examples to use as a guide.

Loss of Electrical Power

The unit will slowly start to deflate when there is a loss of electrical power.

• You will have plenty of time to help your users quickly and safely exit the unit as it takes 30-45 seconds for the unit to deflate. This situation can cause panic unless the adult supervisor stays calm. In case the unit deflates completely with users still inside the unit, most units have two emergency exit flaps located at the top of the unit so users can easily climb out of the unit through the emergency exit

• Check to see if the on/off switch on the blower has been turned off or the blower has become unplugged. If so, plug them back in and the ride will immediately re-inflate.

• Contact or have someone contact Beautiful Bouncers at 803-960-3784 to check the problem.

Weather

Should rain or strong winds arrive, you must evacuate the unit as quickly and safely as possible. The unit must be deflated immediately!

• If you panic your users may also panic, so stay CALM. Help the users exit the unit in an orderly fashion.

Damage

If the unit becomes damaged while in operation, the procedure is as follows:
• If the unit becomes punctured or begins to lose air, assist all users from the unit and deflate it.
Contact House of Bounce immediately. Do not attempt to continue to operate the unit.

---