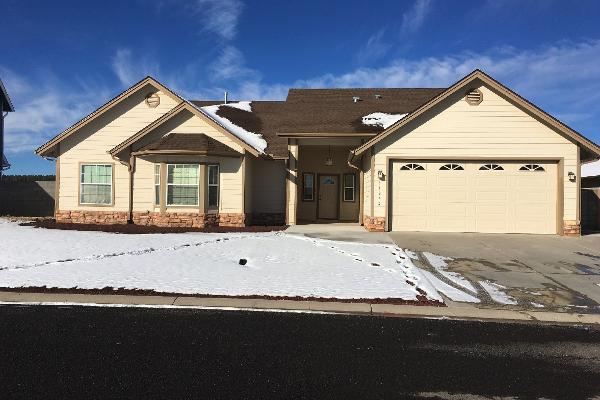 About Arizona Vacation Rental Homes
4 bed / 3 ba sleeps up to 8+

Overlook large meadow and Mountains Upscale comfort
Fishing Pond, playground, BB courts, Mountain hiking, Great Outdoor family fun!!
Plenty of room to enjoy inside and out. Backroads, trails, close to area attractions, quick access to I-40 enroute to Grand Canyon, Deer Farm, Berizona and the Polar Express. Great relaxing setting that is very convenient access for an unforgettable vacation. Theres a solid blocked in back yard with huge custom patio for kids and pets to enjoy, or go through the forest access to back roads, trials and lots of exploring. You'll want to come back to this peaceful jewel again and again.
Everything we can think of is equipped and supplied for your comfort, fresh new linens, all kitchenware.