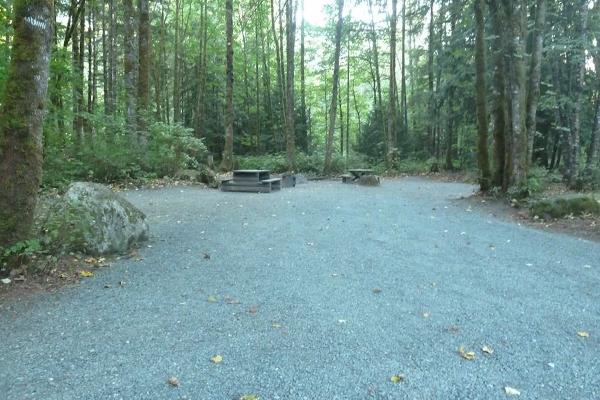 About FH Forestry
Tamihi Creek West (REC0002) is an 88 site campground and is located along the banks of the Chilliwack River and partially along the banks of Tamihi Creek.
This Recreation Site is set in a large open grassy area and is ideal for RV's as well as tents.
This is a popular site with anglers and hikers to access the Trans Canada Trail. The Tamihi Creek Staging area is nearby for motorized users with many trails in the area.
This Recreation Site hosts many events including the annual Kayak Festival, the Canadian National Kayakers and the Abbotsford Pilots annual fishing derby.
The campground includes a rustic playground and horseshoe pits.
Driving directions: Follow Hwy 1 from Vancouver to exit 119 and turn right onto Vedder Road. Travel 5 km and turn left onto Chilliwack Lake Road just before the Vedder Bridge. Travel 10.2 km, turn right onto Liumchen Forest Service Rd. (FSR) and travel approximately 0.3 km, crossing a bridge over Tamihi Cr.
The entrance to Tamihi Creek West is on your right through a yellow gate. Note: The entrance to Tamihi Creek East is immediately off the pavement of the Chilliwack Road at
the start of Liumchen (FSR).
A limited number of sites are available for reservations, however 50% of the sites are on a first come, first served basis. We offer firewood for sale for site campfires.
Please Note: Reservations can only be made between 30 days in advance and up to 2 days prior to your stay. When reservations have reached the allowable 50%, for any given day, no more reservations will be taken and the calendar will show all red. The other 50% of the sites will be first come, first served.