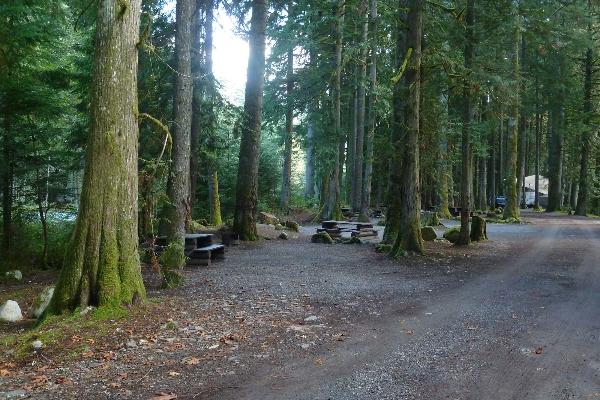 About FH Forestry
Riverside campground is the jewel of the Chilliwack Valley and is a small site along a tributary of the Chilliwack River.
This campground is popular with Hikers, and has access to the Trans Canada Trail and other local trails.
Riverside has 14 sites all nestled in beautiful old growth forest. This site is close to Chilliwack Lake Provincial Park.
Riverside has a locked gate and on-site supervision.
This site is open from Easter Weekend up to and including Thanksgiving weekend. A key can be provided during the off season.
Driving Directions: Take Hwy 1 East from Vancouver to exit 119 turn right onto Vedder Rd, drive 5 km and turn left at the bridge on to Chilliwack Lake Rd just before the Vedder River Bridge drive 29.7km, Riverside is on the right.
Reservations can be made on-line for Riverside. A limited number of sites are available
for reservations, however 50% of the sites are on a first come, first served basis.
When reservations have reached the allowable 50% for any given day, no more
reservations will be taken and the calendar will show all red. Riverside may also be booked as a group site and all the sites must be booked.
Please note:
Reservations can be made between 30 days in advance and up to 2 days prior to your stay. If booking as a group site reservations may be made within the calendar year, with reservations fee and camping fee paid in full at time of booking.