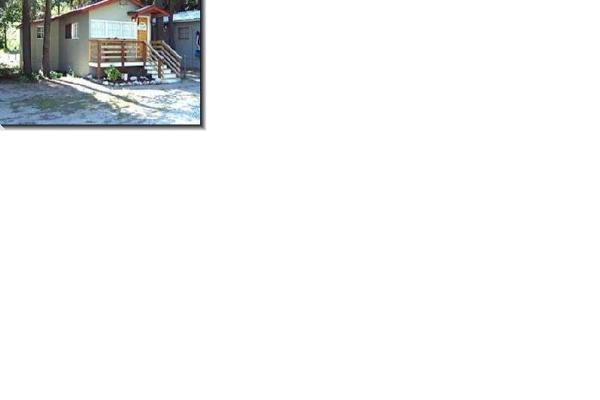 About 59er Diner & Cabins
This cozy cabin will take you back in time...to time of the wild west... where gunslingers had showdowns, cowboys, horses, cattle drives, whiskey was cheap, Indians were on the warpath and lawmen quickly became legends. One of the favorite cowboys of the 1950's was Roy Rogers with his horse Trigger. Remember those Saturday matinees at your local theatre. Your cabin can sleep 3 persons.

After a hard day in the saddle this is just the place to bed down for the night. You can rustle up your own food or if you don't feel like doing so just "mosey" over to the 59er Diner only a "stones throw" from your front door. Enjoy a great meal in a typical 1950's diner serving wonderful burgers, fries and the greatest shakes in the world!