Keller Hotels
Irvine, California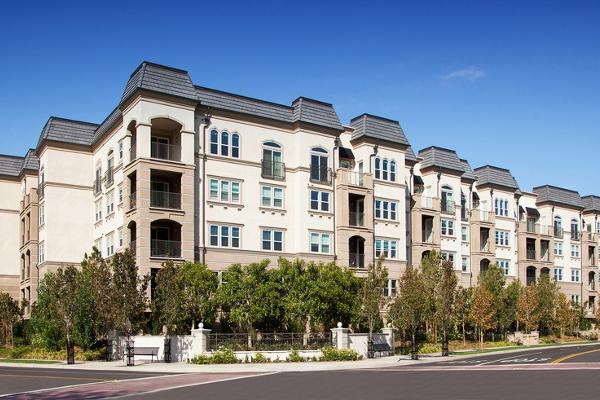 Keller Hotels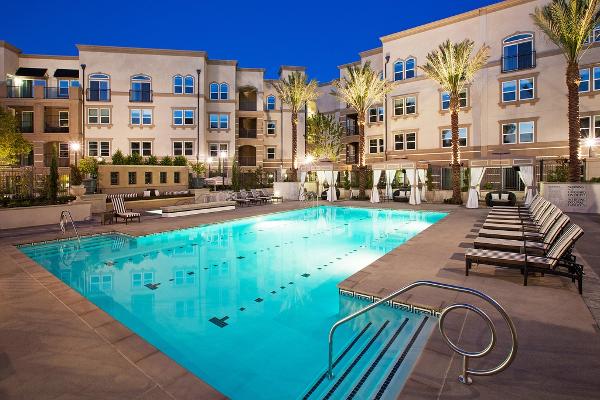 Keller Hotels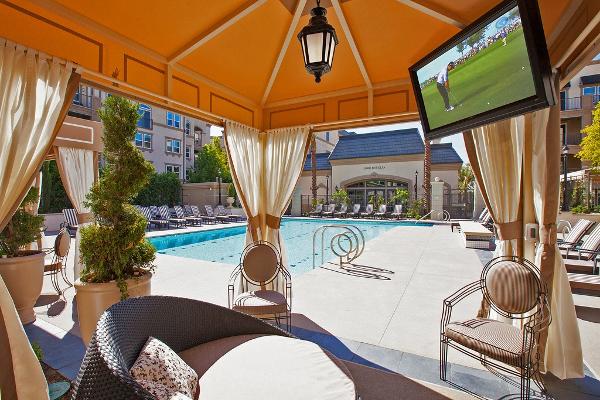 Keller Hotels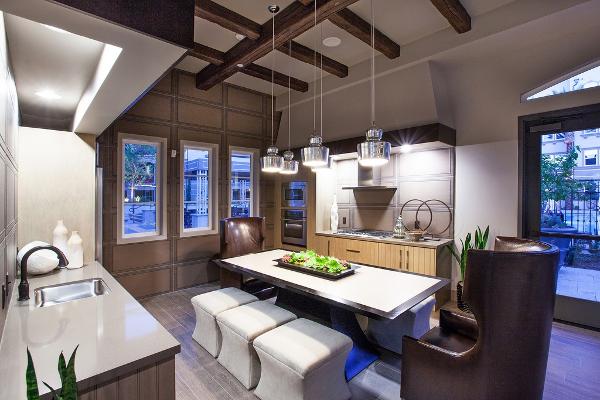 Keller Hotels
---
The Best of Orange County is Yours
When you live at The Carlyle, you'll have the world at your feet. Being located in the John Wayne Airport Area lets you be the ultimate jetsetter. Closer to home, world class shopping at Fashion Island keeps you in style every season. For the best in entertainment and culture, The Segerstrom Center for the Arts features an unsurpassed line up of music, dance and theatre productions. Nearby, you'll get your choice of the picturesque natural wonders, exquisite dining and endless recreation of Newport Beach and the peninsula. There's nothing like having it all in every luxurious aspect.
---
Keller Hotels Attractions
SHOPPING
Bella Terra
Corona del Mar Plaza
Fashion Island
IKEA
Irvine Spectrum
Metro Pointe
OC Mart Mix
Park Place
SOCO
South Coast Plaza
Target
The Bluffs
The Camp
The District at Tustin Legacy
The Lab/Anti-Mall
University Center Shopping
---

WE CANNOT ACCEPT PERSONAL CHECKS FOR GUEST STAYS BEGINNING IN LESS THAN 10 DAYS. IF YOU CHOOSE TO BUY ACCIDENTAL GUEST STAYS DAMAGE INSURANCE, DO NOT INCLUDE THE AMOUNT IN YOUR CHECK / WIRE. THE FEE MUST BE CHARGED TO YOUR CREDIT CARD.
XVia mailing a cashiers check, money order or personal check or business check (US accounts only). CHECK SHOULD BE MADE PAYABLE TO: Keller Hotels Please write down the Booking ID 201406014B
in the memo section of the check and mail it to: Keller Hotels, 8601 Wilshire Blvd #1003 Beverly Hills California 90211. As long as your booking ID is in the memo, you do not need to include your printed agreement. If a check is not received 14 days after each payment is due, Guest authorizes Manager to:
XMake charges to the credit card
XCharge to credit or debit card as per information provided below
XDirect Wire. See instructions at the end. A $15 fee per wire sent will be imposed.

Credit Card Information (Required to confirm all reservations)
If you plan to use more than one credit card, please fill as many copies of this form as needed and specify which charges to be done in what credit card.  If you are already provided this information over the phone, please write the words "in file" below and sign in the appropriate field. Even if Guest has chosen a different method to pay for this property, Guest hereby authorizes Manager to make additional charges to the credit card below in any of the following cases: 1. Whenever there is a balance due at the time of check out.  2. Whenever Guest causes any damages to the property and/or its contents intentionally (cases not covered by the accidental rental damage insurance, if purchased).  3. Whenever due to willful misconduct, fault or gross negligence Guest breaches the terms of this guest stay agreement in cases such as but not limited to: Smoking inside the unit, bringing non-authorized pets to the unit, having more persons in the unit than originally authorized, or having a party inside at the unit.

Please remember to include a copy of your passport or driver's license. Guest agrees to all Terms and Conditions as stated below.  Guest understands that as a Manager, Keller Hotels is acting on behalf of the unit as a facilitator to provide accommodation services only.  Once Guest has checked into the unit and he/she has been granted access, Guest accepts the condition, size and configuration of the Unit in as/is where/is condition. Guest acknowledges that he/she and his/her guests will not be staying at a hotel, but at a private residence with no staff, and that any problem that may arise at the unit that is not reported in a timely manner (during regular office hours between 9:00 AM to 5:00 PM) may not be addressed until the following business day, unless it is an emergency.

Your reservation is not confirmed until we acknowledge receipt of you guest stay agreement and we send you a guest stay confirmation via email.
Terms and Conditions

1. AGREEMENT: The Owner(s) and/or Manager(s), and Guest agree as follows: Guest is an adult over the age of 25 and will be an occupant of the unit during the entire reserved period. Other occupants will be family members, friends or responsible children. Use of the premises will be denied to persons not falling within the aforementioned categories, and as a result they would have to vacate the property immediately without any refund. No keys will be issued to anyone who is not an adult.
A. UTILITIES: On stays of 28 nights or greater, Guest may be responsible for actual gas and electric consumption charges if not listed on first page of agreement with amenties. The amount to be charged will be calculated based on the reading of the meters upon check-in and check-out and it will be discounted from the security deposit unless included in amenities on the first page of this agreement. If at any time the Guest's amount to be charged for utilities exceeds the amount held as security deposit, Guest agrees to pay the amount immediately as requested or have the amount held as security deposit increased accordingly.
B. ALARM SYSTEMS: For those homes equipped with an alarm system, any fines associated with false alarms caused by the Guest will be the responsibility of the Guest and deducted from their security deposit.
C. PARTIES AND NOISE: Amplified music is not allowed outside the unit. Guest agrees not to bring speakers outside and to not crank up the music playing inside so it can be also heard outside. Parties and/or events of any kind are strictly prohibited at the unit. No party or event may take place without prior written permission. For the purposes of this guest stay agreement, all parts will consider that there is a party inside the unit whenever the number of daytime occupants in the unit exceeds the maximum number of daytime occupants for this unit as specified below in section D. Nonwithstanding the former provision, even if the maximum number of daytime occupants is not exceeded, all other common definitions of a party will be accepted, whenever the noise level inside the unit is beyond what is reasonable accepted as normal. In the event that a non-authorized party or event takes place at the unit, Guest risks forfeiting the entire security deposit in addition to any costs associated with legal remedies that may be necessary. Guest agrees to keep the noise level inside the unit under respectable levels, so as to not interfere with the peace and quiet of any person outside the boundaries of the unit. Failure of Guest to adhere to this clause will be considered a breach of this guest stay agreement. Guest hereby authorizes the Manager to make charges to the Guest's credit card in file for up to $1,500 per incident, should any complaint about the noise level inside the unit arise with the local police or the local city authorities. Furthermore, Guest recognizes the right of the manager to ask Guest and Guest's guests to vacate the unit immediately if it becomes necessary without a refund of the guest stay amount.
D. ADDITIONAL OCCUPANTS: This unit can accommodate a maximum of 3 overnight occupants and a maximum of 5 daytime occupants. If more than the agreed number of overnight occupants spend the night at the unit, or more than the agreed number of daytime occupants are at any given time inside the unit, Guest risks forfeiting part or all of the security deposit.
E. SMOKING INSIDE THE UNIT OR WITHIN 25-FEET OF THE UNIT IS STRICTLY PROHIBITED: Guest risks forfeiting part or all of the security deposit in addition to any costs associated that may be necessary. A minimum charge of $250 will apply per reported incident.



F. FILMING: The filming of any still or motion pictures in any format that requires more than 2 persons and/or any specialized gear, apparatus or crew is strictly prohibited unless prior written authorization is obtained. Failure to obtain written authorization may result in full deposit forfeiture.
2. SUBSTITUTIONS: In the rare instance of a scheduling conflict on guest stays up to three nights, the Owner(s) and/or Manager(s) reserve the right to change the Unit rented to a different Unit comparable in size (or bigger), amenities (at least the same or better) and location. Should the change result in an upgrade, Guest will not be responsible to pay anything extra. Any such changes in the Unit will be notified by the Manager(s) to the Guest at least two weeks prior to the check-in date in writing. Should the Guest decide to decline the substitution Unit, this agreement will be terminated without penalties to either party.
3. PETS: Our pet policy varies per property. Pets over 25 pounds are not allowed in any of our properties. If Guest brings a pet over 25 pounds to the property, Guest risks forfeiting part or all of the security deposit. Pets under 25 pounds are allowed only with prior consent and written approval. For this specific rental, 0 are allowed. Applicable pet fees are included in "Charges Summary" section of this agreement. An additional pet deposit within the security deposit may be required
4. SECURITY DEPOSIT: The security deposit is additional to the agreement amount. As agreed it is a minimum of $500.00. However on stays of 30 to 89 nights, the security deposit will be equivalent to half a month's rent as a minimum, and on stays of 90 nights or more, it will be for one month's rent. On stays of 30 nights or longer, the security deposit must be paid via mailing a cashiers check, personal check or wire transfer (see instructions for sending a check below). Some apartment communities required that guests have an application and credit report on file. Please ask you reservation manager if the aforementioned documents are needed, we will use the information provided on this form, and the Guest's signature on this document will be used for permission. Guest is liable for all replacements and repairs that are outside what is considered normal wear and tear. If something after the property is deemed not in good order, a charge will be made against this security deposit authorization.
5. CANCELLATION: Should you wish to cancel this reservation, notice of cancellation MUST BE IN WRITING AND RECEIVED MORE THAN 30 DAYS PRIOR TO YOUR CHECK IN DATE. We will refund the sums you have paid, less a $250 cancellation fee. If your notice of cancellation is RECEIVED LESS THAN 30 DAYS PRIOR TO YOUR CHECK IN DATE, you will forfeit all sums paid, except your security deposit, unless we are able to re-rent the property to someone else, at the same rate, for the same period. If the property is unavailable we will only charge the $250 cancellation fee. In this case, this charge would be made against your credit card authorization. If the requested accommodations should be unavailable for any reason beyond the control of Keller Hotels reserves the right to substitute an alternative property of equal or higher value. There are No refunds for Guest who have checked in and living at the property. No Credit card credit given for early check out due to schedule change, conflict surrounding the property or accommodations. All conflicts should be resolved between Guest and owner. Guest can be relocated to another property but release review Cancellation and Security Deposit Policy in our Terms and Agreements below. If a credit card is used for a 30 day or over stay, you agree that it can not be cancelled or dispute for return of funds via card services or bank disputing. We accept your credit card as payment toward rent as a courtesy and you agree that you will be a guest and any dispute will be filed with the Los Angeles County court system or mediation.
6.TRAVEL INSURANCE: When Guest specifically opts in, All Seasons Travel Insurance is included with this property. A 7% charge of the total rent plus all fees and taxes applies.

All Seasons Travel Insurance offers coverage for up to the total amount paid for this property in the event of a trip cancellation or interruption due to: sickness; injury or death to you, your traveling companions or a family member; severe weather; required to serve jury duty; military duty; employer terminations; layoffs or job transfers; strike; involved or delayed by a traffic accident en route to your departure; named hurricane causing cancellation of travel to the insured's destination that is inaccessible or uninhabitable; mechanical breakdown of common carrier; primary/secondary school extending it existing session past your departure date; document theft of passport or visas. Travel Insurance also provides extra coverage for: trip delay; lost or delayed baggage (during transit); medical expenses; emergency evacuation and repatriation of remains, accidental death and dismemberment and car rental collision. For description of coverage visit: http://www.travelguard.com/astp/ more details and information on your Corporate Housing  insurance options and the enhanced All Seasons coverage, visit http://www.travelguard.com/astp/ Please note: The information on this link is not applicable to residents of ALL states. Residents of Florida, Georgia, Indiana, New Hampshire, New York, Oregon, Pennsylvania, Utah and Washington can obtain state-specific documents and details visiting http://www.travelguard.com/fulfillment/ or by calling toll free 1-877-249-5376
7. CHECK IN: Anytime after 12:00 PM. Keys will be provided at property location upon check-in. Keys WILL NOT be issued with a balance owing or without a signed guest stay agreement in the owners, or owner's representatives, possession. Once Guest has checked into the unit or he/she has been granted access, Guest accepts the condition, size and configuration of the Property in as/is where/is condition and accepts full financial responsibility per this agreement. If for any reason Guest considers the Unit as not acceptable, Guest must notify the Manager immediately, so Manager can attempt to remedy the situation to Guest's satisfaction.
8. CHECK OUT: By 12:00 PM. A later check-out may be exceptionally granted at an extra cost but only if these two conditions are met: 1. There is no new arrival checking into the property on the day of Guest's departure and 2. The request for a late check-out is made within twenty-four hours prior to the check-out date stated on the agreement. Charges for a late check-out not timely requested will be made against your security deposit for a minimum of the total cleaning fee charge stated on your agreement. Please leave all keys, garage openers and such at the location. A $50 per item fee will be charged for each lost key and remote control and a $100 per parking permit/pass fee will be charged for each permit/pass not returned.
9. CLEANING: Each property will be inspected and cleaned after your departure. The cleaning fee you have paid will cover this. YOU ARE REQUIRED to leave the property in the same general condition that you received it by making sure, dishes are done and put away, and the home is generally picked up and ready to be vacuumed, dusted and sanitized. If additional cleaning is required, appropriate charges will be deducted from your security deposit at the rate of $25 per hour.
10. TELEPHONE/INTERNET: All of our properties have high speed wireless internet access suitable for standard residential use (up to 10 Mbps). Most, but not all units, have phone service with free local and national long-distance calling. Please check with our concierges whether international calls are included and to which countries. Phone service is offered complimentary and subject to interruption, discontinuation or change of number.
11. WHAT WE SUPPLY: The property is equipped and set up as a fully furnished property that will include bedspreads, linens, blankets, pillows, towels, as well as a fully equipped kitchen. THERE WILL BE EXTRA CHARGES TO YOUR SECURITY DEPOSIT FOR REPLACING THESE ITEMS IF FOUND TO BE NECESSARY.
INITIALS_________
12. WHAT YOU SHOULD BRING: Plan on packing your personal toiletry items. Since we provide a limited supply of toilet paper, paper towels, and other disposable items to get you started on your first day of Corporate Housing , you should plan on making a trip to the grocery store to replenish these items as you need them.13. Guest's LIABILITY: Guest agrees to accept liability for any damages caused to the property (other than normal wear and tear) by Guest or Guests guests, including, but not limited to, landscaping, misuse of appliances, and/or equipment furnished. If damages are in excess of the security deposit being held, Guest agrees to reimburse owners for costs incurred to repair/replace damaged items.
13. HOLD HARMLESS: Owner(s) / Manager(s) do not assume any liability for loss, damage or injury to persons or their personal property. Neither do we accept liability for any inconvenience arising from any temporary defects or stoppage in supply of water, gas, phone, internet, cable or satellite TV, or electricity services or plumbing. Nor will Owners accept liability for any loss or damage caused by weather conditions, natural disasters, acts of God, or other reasons beyond its control. The foregoing notwithstanding, Owner(s)/Manager(s) will use good faith efforts to remedy any deficient condition following notice.
14. POOLS, JACUZZIS, WALKWAYS AND BALCONIES: The undersigned is fully aware that these can be dangerous, that the walkways/balcony and areas around the pools and Jacuzzis can be slippery when wet, and that injury is likely to occur to anyone who is not careful. Guests should observe and adhere to all rules and policies as posted at the property. With full knowledge of the above facts and warnings, the undersigned accepts and assumes all risks involved in or related to the use of the walkways/balcony.
15. ADDITIONAL TERMS AND CONDITIONS: The undersigned, for himself/herself, his/her heirs, assignors, executors, and administrators, fully releases and discharges Owner from any and all claims, demands and causes of action by reason of any injury or whatever nature which has or have occurred, or may occur to the undersigned, or any of his/her guests as a result of, or in connection with the occupancy of the premises and agrees to hold Owner free and harmless of any claim or suit arising there from, provided however, that Owner(s)/Manager(s) shall remain liable for such damages to the extent that such damages are determined to be the direct result of Owner(s)/Manager(s) negligence. In any action concerning the rights, duties or liabilities of the parties to this agreement, their principals, agents, successors or assignees the prevailing party shall be entitled to recover reasonable attorney fees and costs.
16. PERSONAL PROPERTY LEFT BEHIND: Any items left behind, if found will be mailed back upon request via USPS. The cost of shipping, shipping container, and any packing materials will be deducted from the security deposit along with a nominal handling fee.

---