Rainbow's End Resort
Pinetop-Lakeside, Arizona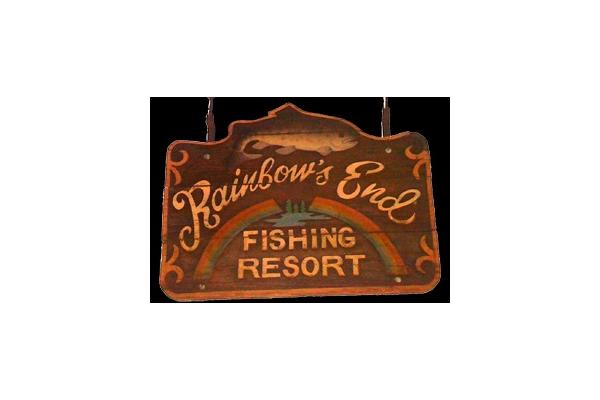 Rainbow's End Resort
---
Rainbow Lake Resort is located on Rainbow Lake in the beautiful White Mountains of Arizona. The resort is located a few miles from Show Low on the way to Pinetop-Lakeside. Our goal is to provide you with the best value in lakefront lodging in the White Mountains.

The normal check-in time is 3:00pm, and check-out time is by 11:00am; other times by prior arrangement. It is helpful if we know your approximate arrival time. We will do our best to fulfill any orders for early check-in (no Saturdays) and late check-out (no Fridays).

Having a good time is encouraged, but you may not be disruptive to other guests. Please use common courtesy. Quiet time starts at 10:00pm unless otherwise approved. Only guests of the Rainbow Lake Resort and Hidden Rest Cabins are allowed to congregate on the property.

No outside fires allowed except in the one designated fire pit (unless the fire danger is high and no fires are allowed at all, including charcoal).

Fireworks are never allowed!

No smoking in the rooms. Whenever smoking outside please use extra precaution as this is a heavily wooded area with lots of tinder on the ground. Please also dispose of cigarettes properly in an ashtray. A $100 discovery charge will be applied for any smoking inside a room.

One vehicle for parking per room in the main parking area. If you have additional vehicles please let us know ahead of time as parking space is limited.

No furniture should be moved without getting permission from the office manager first (I.e. beds, picnic tables, etc.)

Guests are provided one towel and one wash cloth per person. Those are expected to last for your stay (unless your stay is more than a week).

Only pets that are well behaved, friendly and supervised are allowed at the lodge. Pets must be leashed when outside due to safety concerns and in accordance with the state's leash law. Pets are not allowed to be left alone in rooms unless crated and only then for a very brief time. Pets must immediately be cleaned up after. For your convenience we have a scoop located near the community area.
A discovery fee of $100 per occurrence will be added for any undisclosed people or pets.
Any firearms must be disclosed to the office manager upon arrival. Additionally, paintball and BB guns are not allowed for use on the property.

No cleaning of fish inside the rooms. For your convenience we have an outside fish cleaning sink for use.

Guests are expected to do some minimal housekeeping and exercise care of their room. All cleaning is handled by our folks once a guest has departed. If the place is left a mess an additional minimum $25 fee will be assessed.

Boat Rentals are available to guests staying with Rainbow Lake Resort. All boat rentals are to be left clean when done with rentals to avoid a $40.00 cleaning charge. Boat rentals become open to the public at 9am. Last boat rental out to the public is 3 pm. We only have a limited number of boat rentals so please advise the management as to what you would like to rent . Boat rentals rented on reservation are non-cancellable. Boat rentals require at least one adult be present and a liability waiver must be signed before use. Damages or theft to rentals will be assessed to the credit card on file should any be incurred.

We expect all guests to follow the good general rule of leaving a place better than you found it. All rooms receive a post-occupancy inspection and by booking a reservation you acknowledge responsibility for any damages or theft incurred during your stay, which will be charged to your credit card.

This is an outdoor environment. As such, it is your responsibility to take care of yourself and your dependants, especially near the water, and common areas. We are not liable for any accidents, injuries or loss of any kind.

Cancellation Policy: If we are provided at least 15-days notice prior to your arrival date you can receive a full future credit (usable within 1 year), or a full refund minus a 25% cancellation fee. Should you need to cancel a reservation, please email: info@onrainbowlake.com.

We reserve the right to refuse service.
Thank you very much for your business and we look forward to your arrival!
---