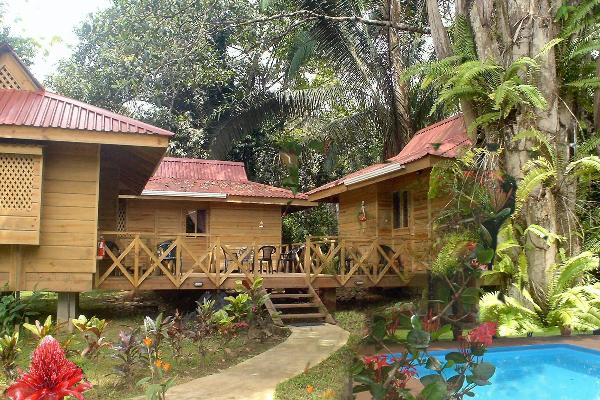 About El Mono Feliz
Hotel El Mono Feliz, situated in Ojochal, has a Dutch management and it is an excellent starting-point for all the sights in the direct surroundings, but also a place to relax after all the daily troubles at home, lying in a hammock near the swimming pool.
The hotel has a tropical garden, a paradise for birdwatchers, where you also can enjoy the beautiful flowers, trees and beautifully coloured butterflies. Near the swimming pool a hammock invites you to take a well-earned siesta. On the large veranda you can relax in the shade. You can take a walk in the back garden, where you will see a lot of palm trees and tropical plants. Two streams cross the terrain and at the end of the garden you will reach the river.
We offer all kind of tours and trips:
Whale and dolphin tour
Tour through the mangroves with a lot of wildlife
Canopy Tour
Hiking tours at Corcovado National Park
Scuba diving and snorkling tours
Waterfalls
Horseriding
Many tropical beaches
and more!