Resource Center
Winter 2011 Newsletter
In this issue:
Welcome
Welcome to the WebReserv Winter 2011 newsletter. We hope that you had a great holiday season.
2011 will be a very exciting year. We have many new features that will be released in 2011. This includes the ability to do hybrid rooms/products and package reservations. We are also working on support for smartphones such as iPhone and Android. But most importantly, we will be launching a fresh new WebReserv portal in the early spring.
If you haven't updated your rates for 2011, now is an excellent time to do so. Customers are only able to make bookings if rates are available. To check your rates, log on to your WebReserv account and select Setup - Rates. As a rule of thumb, you should at least have rates 12 months out in the future.
As always, we trust that our system helps your business to get more customers and that it helps you with your daily work load. We encourage you to send suggestions to our support group.
Best regards,
WebReserv.com
New Features
Opening Hours, holidays and pickup/dropoff
The WebReserv booking system now allows you to setup opening hours, holidays as well as pickup/check-in and dropoff/check-out days.
Opening hours: Specifies when the business is open. The opening hours also control when hourly reservations can be made.
Holidays: Specifies what holidays are observed for your business. You can add additional time requirements for holiday rentals (for example: minimum 3 days during New Years).
Pickup/check-in and dropoff/check-out: The pickup/dropoff checkboxes can be used to specify which days of the week pickup or check-on can occur and which days of the week dropoff or check-out can occur. The booking system will reject reservations that start on days for which pickup has not been selected and it will reject reservations that end on days for which dropoff has not been selected.

To update your opening hours and holidays, go to Setup - Business Information - Opening Hours.
Product Categories
You can now group your products into different categories. Product categories makes it easy to locate the right product. Product categories are disabled by default. To enable product categories, go to Setup - Business Information - Advanced Options and change Use Product Categories to Yes.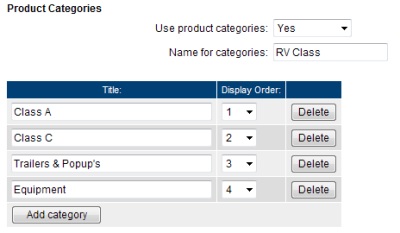 With product categories enabled, you can select the appropriate product category for each product under Setup - Products & Reservation Rules.
Report on pending/canceled/declined reservations
The reservations report now includes the option to filter on reservation status. You can select all, pending+confirmed, pending, confirmed, canceled and declined.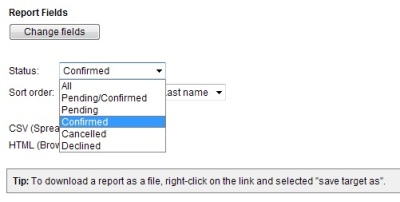 Tips & Tricks
Tips & Tricks: Showing certain products in the booking calendar
Did you know that the booking calendar can be customized to only show certain products? In the WebReserv system there are two different ways this can be accomplished.
Show In Booking Calendar
This setting is found under Setup - Products & Reservation Rules - Description. Setting the value to yes enables the product to be shown in the booking calendar, setting it to no removes it from the booking calendar.
Regardless of the setting of this field, the product will always be shown in the administration system.
Another, but slightly more advanced option, is to use a product filter on the booking calendar itself. This feature allows you to have different booking calendars on different web pages. For example, if you have a web page for a specific product, you can add the booking calendar to that web page and specify that only that particular product should be shown in the booking calendar.
For more information on how to use the product filter, go to http://www.webreserv.com/articles/20090518.
Have a question? Write us and let us know.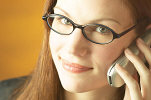 We want to hear from you
We always want to hear from our customers. Your suggestions are invaluable for us to continue to make WebReserv.com even better. If you have ideas for features that can help you run your business smoother, let us know by sending your thoughts and suggestions to support.

We look forward to hearing from you.