Resource Center
Fall 2010 Newsletter
In this issue:
Welcome
Welcome to the WebReserv Fall newsletter. We hope that you had a good and busy summer.
We are preparing to add a number of new and exciting new features to the booking system over the next couple of months. First feature that we are releasing is a customer database. The customer database allows you to manage customers easily and lookup existing customers for new reservations.
As we get closer to the end of year, don't forget to update your rates in WebReserv.com. Remember that reservations can only be made if rates are available. To check your rates, log on to your WebReserv account and select Setup – Rates. You should have rates for 12 months out in the future to ensure that customers can make reservations for you.
As always, we trust that our system helps your business to get more customers and that it helps you with your daily work load. We encourage you to send suggestions to our support group.
Best regards,
WebReserv.com
Customer Database (CRM)
To make it easier to manage customers and reuse existing customer details for new reservations, we have added a customer database and a customer lookup feature.
The customer database is accessible from the Frontdesk menu. Click on the Customers link to view all customers in the database.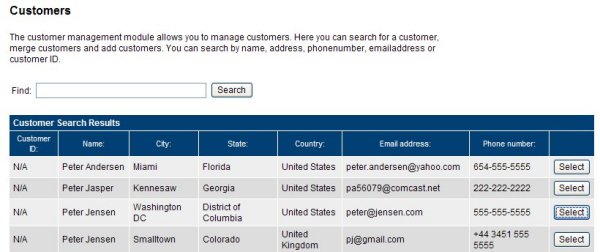 At the top of the screen, you'll find a search box. You can use the search box to search for firstname, lastname, email address and phone number. Click on a customer to view customer details as well as a list of all reservations made by the customer. The customer screen looks similar to the screen shot below.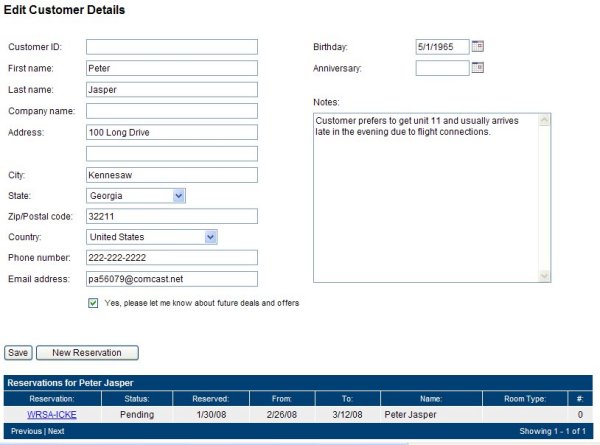 On the customer details page, you can add additional information about the customer, including birthday, anniversary date and notes. The customer notes are only visible in the reservation system.
Below the customer information is the reservation history and you can create a new reservation for the customer by clicking the New Reservation button.
You can also look up existing customers directly from the reservation screen. To look up a customer, click the lookup button next the first name field. The customer lookup screen allows you to search through customers and select an existing customer.

The customer database feature is available starting October 4th, 2010.
New Features
Customizable Business Notifications
You can now customize the notification that is sent to the business when a new reservation is made. To use your own notification email, create a new template in the email template section and make sure that you select business notification as the template type.
Next, go to Setup – Product Information – [Product] – Email Notifications and select the new template.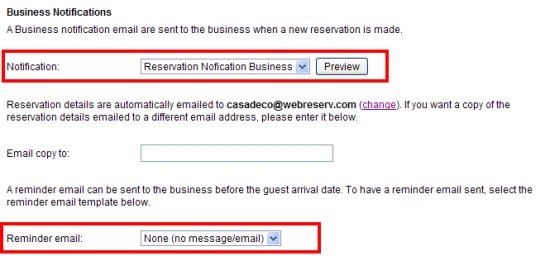 You can also create a reminder email that is sent automatically before the arrival date. The reminder email can be used to notify frontdesk, cleaning personnel or other individuals to perform activities before or after the guest arrival.
Do not ask for payment details if balance is zero
If you have discount coupons for 100% and the balance is zero, you can now tell the booking system not to ask for payment details. To do this, go to Setup – Business Information – Payments and check Do not ask for credit card details if payment balance is zero.

Tips & Tricks
Tips & Tricks: Enabling Multi-Reservations
Did you know that WebReserv has the ability to include multiple products in a single reservation? This is a very useful feature for businesses that would like to have a "shopping cart" type booking system.
To enable multi-reservations, go to Setup – Business Information – Advanced Options and select Enable multiple products per reservation.

As with all other configuration changes, we recommend that you try the multi-reservation feature to get comfortable with the functionality.
Have a question? Write us and let us know.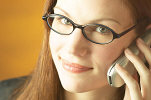 We want to hear from you
We always want to hear from our customers. Your suggestions are invaluable for us to continue to make WebReserv.com even better. If you have ideas for features that can help you run your business smoother, let us know by sending your thoughts and suggestions to support.

We look forward to hearing from you.